reserve cheese
Mediterranean Fontina

For the love of this lively Fontina, we enlist the earthy flavors of garlic, thyme and olive oil, warmed by the heat of Aleppo pepper, a spice named for the town on the ancient Silk Road. As you savor the sweet-smelling herbs mingling here with piquant cheese, you'll catch a sense of the culture that flourished beside Homer's wine-dark sea.
Sartori Pairings
What goes With This Cheese?
See All Pairings
Wines
chianti
chardonnay
light red wine
Beers
india pale ale
american pale ale
wheat ale
Foods
olives
crusty french bread
crusty italian bread
cured sausage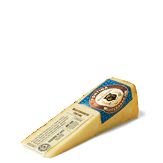 Mediterranean Fontina